Overview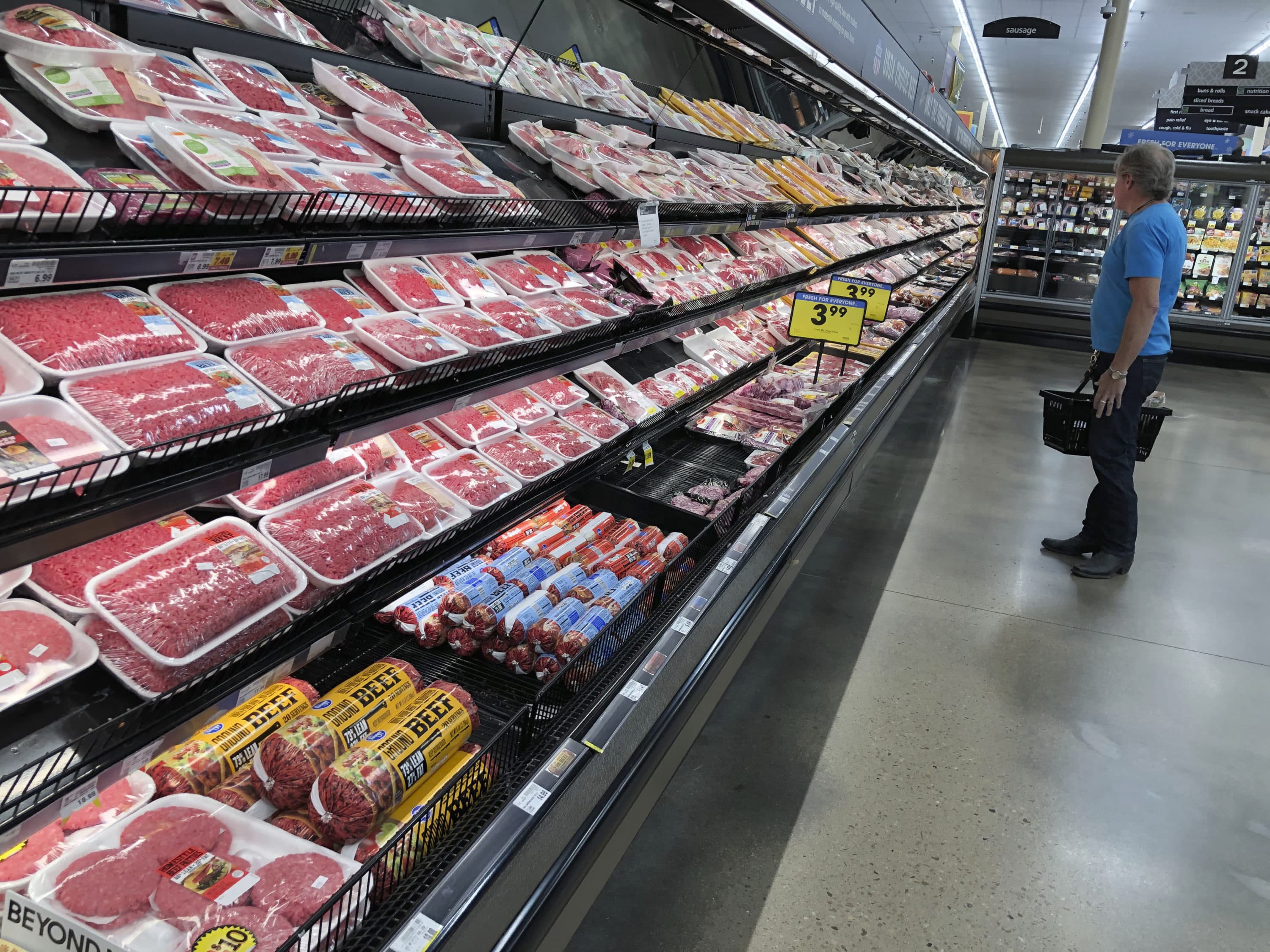 Overview
Store: Variable Hours: Full-Time/Tiempo Completo; Part-Time/Medio Tiempo (Morning/Por la Mañana; Afternoon/Por la Tarde) – If you are interested please call 786-228-3169. Si está interesado por favor llame a 786-228-3169. The duties and responsibilities of the position are to be carried out in a manner that is consistent with the goals, values and operating principles of Sedano's Supermarkets, and in conformity with all laws and regulations governing the company. Every employee is to follow the policies and procedures of his/her department as well as those of the company to ensure smooth operations. Every employee, regardless of job title, is responsible for ensuring a safe environment throughout the store. This includes, but is not limited to immediately securing an area when a hazardous situation occurs, promptly informing the store manager of the situation, and/or promptly taking action to remove the hazardous condition. Every employee must also maintain a friendly attitude, wear the proper uniform or dress code, keep the store stocked and organized, and provide excellent customer service on a regular basis.
Los deberes y responsabilidades de la posición deben ser llevados a cabo de una manera consistente con los objetivos, los valores y los principios de funcionamiento de los supermercados de Sedano, y de conformidad con todas las leyes y regulaciones que gobiernan a la compañía. Cada empleado debe seguir las políticas y los procedimientos de su departamento, así como los de la compañía para asegurar operaciones lisas. Cada empleado, independientemente de su cargo, es responsable de asegurar un ambiente seguro en toda la tienda. Esto incluye, pero no se limita a asegurar inmediatamente un área cuando ocurre una situación peligrosa, informar inmediatamente al gerente de la tienda de la situación, y / o tomar medidas rápidamente para eliminar la condición peligrosa. Cada empleado también debe mantener una actitud amistosa, llevar el uniforme adecuado o código de vestimenta, mantener la tienda almacenada y organizada, y proporcionar un excelente servicio al cliente sobre una base regular.
Responsibilities
BUTCHER – CARNICERO
POSITION SUMMARY – RESUMEN DE POSICIÓN
Butchers who work primarily in the back room cut and prepare all varieties and cuts of meat to be sold to the customers.
Carniceros que trabajan principalmente en la sala de atrás cortar y preparar todas las variedades y cortes de carne para ser vendidos a los clientes.
ESSENTIAL DUTIES AND RESPONSIBILITIES – DEBERES ESENCIALES Y RESPONSABILIDADES
Cut, weigh and package meat or seafood pursuant to company and/or manager guidelines on quantities and quality of cuts, which may include grinding, cubing, chopping meat, etc.
Lift and carry merchandise back and forth between countertops, meat cutting equipment, coolers, refrigerators and freezers
Check product quality to ensure freshness. Review "sell by" dates and take appropriate action. Rotate product by date to maintain freshness
Keep work area clean, orderly, and free from safety hazards; Wash, sanitize, and store knives and other department utensils and equipment properly
Use all equipment in meat department such as the refrigerators, freezers, slicers, grinder, etc., according to company guidelines; report any equipment malfunctions to department manager
Maintain all requirements for a sanitary work area to keep food safe from contamination; adhere to department procedures with all aspects of federal, state, local and company health, safety and sanitation codes
Maintain awareness of floor conditions; ensure all safety measures are taken to protect customers, vendors and employees
When working the end of day shift, complete all required cleaning procedures including, but not limited to hosing down the floor, cleaning countertops, meat cutting equipment, etc.
Report all accidents promptly according to company procedures
Attend and participate in departmental and store meetings
Punctuality and good attendance in compliance with company policies; ensure work responsibilities are covered during foreseeable absences
Performs other work-related duties as required to accomplish the objectives of the position
Cortar, pesar y empaquetar carne o mariscos de acuerdo con las directrices de la compañía y / o el gerente sobre las cantidades y la calidad de los cortes, que pueden incluir moler, cubear, cortar la carne, etc.
Levantar y transportar mercancías de ida y vuelta entre mostradores, equipos de corte de carne, enfriadores, refrigeradores y congeladores
Compruebe la calidad del producto para asegurar su frescura. Revise las fechas de "venta por" y tome las medidas apropiadas. Gire el producto por fecha para mantener la frescura
Mantenga el área de trabajo limpia, ordenada y libre de peligros de seguridad; Lave, desinfecte y almacene los cuchillos y otros utensilios y equipos del departamento apropiadamente
Utilice todo el equipo en el departamento de carne como los refrigeradores, congeladores, cortadoras, molinillo, etc., de acuerdo con las directrices de la compañía; Reportar cualquier mal funcionamiento del equipo al gerente del departamento
Mantener todos los requisitos para un área de trabajo sanitario para mantener los alimentos a salvo de la contaminación; Cumplir con los procedimientos del departamento con todos los aspectos de los códigos federales, estatales, locales y de salud, seguridad y sanidad
Mantener el conocimiento de las condiciones del piso; Garantizar que todas las medidas de seguridad se toman para proteger a los clientes, vendedores y empleados
Cuando trabaje al final del turno de día, complete todos los procedimientos de limpieza requeridos incluyendo, pero no limitado a manguera por el suelo, cubiertas de limpieza, equipo de corte de carne, etc.
Reportar todos los accidentes de inmediato según los procedimientos de la empresa
Asistir y participar en reuniones departamentales y de tiendas
Puntualidad y buena asistencia en el cumplimiento de las políticas de la empresa; Garantizar que las responsabilidades laborales se cubran durante las ausencias previsibles
Realiza otras tareas relacionadas con el trabajo según sea necesario para lograr los objetivos de la posición
SECONDARY DUTIES AND RESPONSIBILITIES – DEBERES SECUNDARIOS Y RESPONSABILIDADES
Maintain refrigerated cases with appetizing displays of products for sale
Ensure country of origin labels and/or signage is correct for all meat products
Report product ordering/shipping discrepancies to the department manager
Stay current with present, future, seasonal and special ads
Assist with customer areas of Meat, Deli and Seafood when needed; Cut, grind, slice, cube or chop, weigh and package meat or seafood pursuant to customers' requests
Assist with unloading and/or verifying merchandise off meat delivery trucks when needed
Mantenga cajas refrigeradas con exhibiciones apetitosas de productos para la venta
Asegurar que las etiquetas de país de origen y / o señalización son correctas para todos los productos cárnicos
Informar sobre las discrepancias de pedido / envío del producto al gerente del departamento
Mantenerse al día con anuncios actuales, futuros, estacionales y especiales
Ayudar con las áreas de clientes de Carnes, Deli y Mariscos cuando sea necesario; Cortar, triturar, trocear, cubrir o trocear, pesar y empaquetar carne o mariscos de acuerdo con las solicitudes de los clientes
Ayudar con la descarga y / o la verificación de la mercancía de los camiones de entrega de carne cuando sea necesario
Qualifications
MINIMUM REQUIREMENTS – EDUCATION AND/OR EXPERIENCE – REQUISITOS MÍNIMOS – EDUCACIÓN Y / O EXPERIENCIA
High school diploma or general education degree (GED), minimum of 18 years of age and previous meat cutting experience required
Diploma de escuela secundaria o grado de educación general (GED); 18 años de edad y previa experiencia de corte de carne requerida
COMPETENCIES, SKILLS AND/OR QUALIFICATIONS – COMPETENCIAS, HABILIDADES Y / O CALIFICACIONES
Ability to properly use department equipment such as knives, saw, scale, grinder, slicer, etc., to accomplish the essential duties of the position
Possess adequate knife handling skills and knife speed
Ability to read, write and speak English and Spanish preferred
Ability to understand and follow instructions in both English and Spanish preferred
Ability and willingness to effectively present information and respond to questions in one-on-one and small group situations with managers, co-workers and customers
Good interpersonal skills
Takes responsibility for own actions
Ability to work overtime, as necessary, in order to reach goals
Basic math and numerical skills required including weights, measures and identifying product codes
Ability to apply common sense understanding to carry out instructions in written, oral or diagram form
Demonstrates accuracy and thoroughness
Ability to work hours and days scheduled, including holidays and weekends
Capacidad para usar adecuadamente el equipo del departamento tales como cuchillos, sierra, báscula, amoladora, cortadora, etc., así como calculadora y máquina de pedidos para cumplir con los deberes esenciales de la posición
Poseer habilidades adecuadas para manejar cuchillos
Capacidad para leer y hablar inglés y español
Capacidad de entender y seguir las instrucciones tanto en inglés como en español
Capacidad para presentar información eficazmente y responder a las preguntas en situaciones de uno-a-uno y de grupo pequeño con los encargados, los compañeros de trabajo, y los clientes
Buenas habilidades interpersonales
Asume la responsabilidad de sus propias acciones
Capacidad para trabajar horas extras, según sea necesario, para alcanzar metas
Matemáticas básicas y habilidades numéricas requeridas incluyendo pesas, medidas y identificación de códigos de producto
Capacidad para aplicar la comprensión del sentido común para llevar a cabo las instrucciones en forma escrita, oral o de diagrama
Demuestra exactitud y minuciosidad
Capacidad para trabajar horas y días programados, incluyendo días festivos y fines de semana
PHYSICAL DEMANDS – DEMANDAS FÍSICAS
While performing the duties of this job, the employee is regularly required to:
Stand in one place for extended periods of time
Walk
Use fingers and hands; substantial hand strength
Reach with hands and arms
Use repetitive motion with hands and arms
Talk and hear
Use sense of smell
Close vision, have eye-hand coordination and peripheral vision
The employee is frequently required to:
Carry, lift and/or move departmental products and merchandise
Push and pull cart or pallet jack of departmental products and merchandise
Stoop or bend at the waist
Twist back and/or neck
The employee is occasionally to rarely required to:
Crouch or bend at the knees
Sit
Climb
Balance
Mientras se desempeñan los deberes de este trabajo, el empleado es requerido regularmente a:
Colóquese en un lugar durante largos períodos de tiempo
Caminar
Use dedos y manos; Fuerza de mano sustancial
Alcance con las manos y los brazos
Movimiento repetitivo con brazos y manos
Hablar y escuchar
Usar el sentido del olfato
Capacidad de ver incluyendo visión cercana, coordinación ocular y visión periférica
A menudo se le exige al empleado que:
Llevar, levantar y / o mover los suministros, alimentos y equipo necesarios del departamento
Empuje y saque el carro o pallet de los productos y mercancías departamentales
Inclinarse o doblar en la cintura
Torsión hacia atrás y cuello
El empleado es ocasionalmente obligado a:
Agacharse o doblarse en las rodillas
Sentar
Subir
Equilibrar
WORK ENVIRONMENT – AMBIENTE DE TRABAJO
The individual performs duties in a grocery store environment. He or she maintains frequent contact with supervisors and employees; occasional contact with customers. The noise level in the work environment is moderate.
In this position, there is the frequent use of gloves, knives, meat saw, meat slicer, meat grinder, meat cuber or tenderizing machine, wrapping device, case cutters, stock cart, pallet jack, refrigerators, freezers, coolers, and cleaning supplies and equipment. Floor surfaces may get slippery therefore caution and safety is mandatory. Proper attire is required to tolerate freezing temperatures.
The characteristics and requirements set forth herein are representative of those routinely encountered by an employee in this position. Reasonable accommodations may be made to enable individuals with disabilities to perform the essential functions of the position.
It is understood that this job description is an outline and basic description of expected duties and responsibilities and is not intended to be an employment contract, nor guarantee of employment, nor interferes with my "employment-at-will." Sedano's Supermarkets reserves the right to make necessary revisions to this job description at any time.
El individuo realiza tareas en un entorno de tienda de comestibles. Mantiene contacto frecuente con supervisores, empleados y clientes. El nivel de ruido en el entorno de trabajo es bajo a moderado.
En esta posición, hay el uso frecuente de guantes, cuchillos, sierra de carne, cortador de carne, amoladora de carne, cuber de carne o máquina de ablandar, dispositivo de envoltura, cortadores de caja, carro común, gato de paleta, refrigeradores, congeladores, refrigeradores y suministros de limpieza y equipamiento. Las superficies del piso pueden ponerse resbalosas, por lo tanto, la precaución y la seguridad son obligatorias. Se requiere traje adecuado para tolerar las temperaturas de congelación.
Las características y requisitos establecidos en este documento son representativos de aquellos que rutinariamente se encuentran por un empleado en esta posición. Pueden hacerse ajustes razonables para que las personas con discapacidades puedan desempeñar las funciones esenciales del puesto.
Se entiende que esta descripción del trabajo es una descripción básica de los deberes y responsabilidades esperados y no pretende ser un contrato de trabajo, ni garantía de empleo, ni interfiere con mi "empleo a voluntad". Sedano's Supermarkets hace revisiones necesarias a esta descripción del trabajo en cualquier momento.
Apply for this job online
Refer this job to a friend